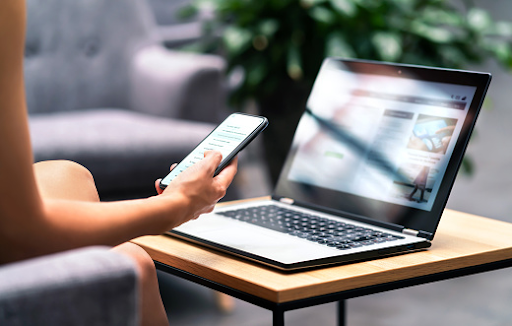 Around the world, more than 1.2 billion people use mobile devices to access information online. This means that people open websites on smartphones of various sizes. With most business and purchasing decisions made on mobile devices, you cannot rely on desktop-oriented sites and expect great business results.
If your website lacks a responsive mobile-oriented design, users will have a poor mobile experience. As a result, significant traffic and conversion opportunities are lost. Whatever your business niche, the market is undoubtedly on mobile platforms. A mobile-friendly website enables you to promote and sell services and products to relevant consumers. Keep reading to learn why you should have a clean and mobile-friendly website!
Best User Experience
Every business wants to impress customers and keep them interested when they visit their website. A responsive website provides an excellent user experience on all mobile devices. The design, layout, image, and all other elements are shaped to fit the screen size of the user's device. As a result, a single site can now provide the desired user experience on desktops, laptops, smartphones, tablets, and other devices. Customers are not frustrated and spend more time navigating your website.
Higher Conversions And Sales
The purpose of mobile devices is to facilitate connectivity and communication. By providing a mobile-friendly website, you provide consumers with 24-hour access to your product or service. This increases the likelihood of conversion.
A user finds it convenient to use a mobile device to purchase a product, fill out a contact form, subscribe to newsletters, or follow other CTAs. As a result, you can anticipate higher conversion rates and increased sales opportunities.
Enhance Loading Time of Website
According to Google PageSpeed guidelines, a site should load in less than 2 seconds. Only on mobile screens should the site content above the fold appear in less than a second. However, this will not be possible if your website is not responsive.
The fact is that many users simply aren't willing to wait more than three seconds for content to appear on the screen. In case your site takes time to load, you will lose a lot of visitors. This has an adverse effect on your SEO rankings, traffic, conversion rate, and revenue.
Google Recognizes Mobile-Friendly Websites
Google has started implementing mobile-first indexing. As a result, mobile responsiveness is a must-have feature for any website. The algorithms examine their mobile-friendliness to determine the organic rankings of websites and web pages. As a result, to achieve long-term Google rankings, every business must switch to responsive site designs.
Boost the Online Presence of Your Business
A responsive website automatically aligns your web pages with mobile device sizes. The navigation differs depending on the device. This was impossible earlier because businesses had to create separate websites for desktop and mobile devices. As a result, the cost of handling an overall online presence of the business was quite high.
The technology of responsive website design has now reached a pinnacle of excellence. The cost of designing a site, developing it, and maintaining it is greatly reduced. Paying less can get you more in terms of quality, experience, and ROI.
The mobile market is massive and rapidly expanding. Forward-looking business owners will see this as an excellent opportunity to transform their online presence to scale their operations and gain an unrivaled competitive advantage. To build a clean, simple, and mobile-friendly website, get in touch with our experts at Duplex Creative Solutions to boost productivity and traffic on your website. Contact us today to find out more about how we can improve the mobile-responsiveness of your site!